Treating dog diabetes can be costly. From the high cost of diagnosis to daily insulin and the consistent purchase of items used in the insulin treatment, the cost of treating a diabetic dog can soar to about $200 a month. This rate can double in the months you carry out annual glucose curve tests. With such high costs, diabetic dog owners will want to know how to save on diabetic dog treatment.
You can save on diabetic dog treatment by keeping your dog healthy, finding an affordable vet or vet hospital, buying a dog wellness plan or an insurance policy, performing annual blood glucose curves at home, and buying cheaper online dog insulin instead of getting it at the vet's.
This article gives you detailed explanations on how to save on diabetic dog treatment. We tell you how you can keep the cost of treating your diabetic dog to the possible minimum without compromising your pet's health. Let's start with the most prudent method; keeping your dog healthy and safe from diabetes.
Keeping Your Dog Healthy and Free of Diabetes
Keeping your dog healthy might sound unrelated to saving on treatment. However, the best way to save on diabetes dog treatment is to keep your dog healthy and free of diabetes. Being free of diabetes is also the best option for your dog's overall wellness.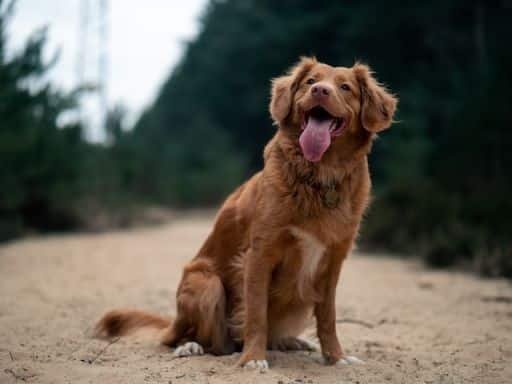 In summary, here are ways you can prevent your dog from getting diabetes and save yourself the expenses of treating a diabetic dog:
Keep your pup at a healthy weight by feeding a proper diet and ensuring daily exercise.
Spay your female dog to reduce the predisposition to diabetes that can be induced by progesterone action on insulin.
Ensure your dog attends the recommended annual vet checkups. This ensures underlying risks for diabetes are treated on time.
Treat any underlying health conditions in your dog on time. Health conditions like pancreatitis and Cushing's disease are predisposing risks for diabetes.
You can read our complete article on how to prevent diabetes in dogs.
That said, once your dog has diabetes and you have to spend money on treatment, finding effective ways of saving on dog diabetes treatment can save you a good amount of money.
6 Ways to Save on Diabetic Dog Treatment
Below are 6 ways you can choose to save money from diabetic dog treatment.
Find an Affordable Vet/Vet Hospital
Every dog needs vet care, and diabetes dogs need regular vet visits. As such, you cannot avoid paying vet care fees.
However, you can find a vet or vet hospital with reasonable vet care costs. When looking for a vet for your diabetic dog, visit or research different veterinarians and vet hospitals close to you and compare their prices until you can find one with reasonable rates. Ensure, though, that the vet care is of quality standards.
We randomly searched a few vet care websites to highlight the possible cost differences in an initial physical wellness exam.
Buy a Dog Wellness Plan
Diabetes dogs often require more frequent vet visits. This can come with high consultation fees as well as costs for wellness exams, other diagnostic tests, and medication. A dog wellness plan can help you save money.
A dog wellness plan is a form of pet insurance that covers various medical services, including:
Vaccinations.
Annual wellness exams.
Routine vet care.
Screening diagnostics,
Neuter/spay.
Dental care.
Routine blood work.
Parasite prevention.
Microchipping.
For example, the Colorado State University Veterinary Teaching Hospital offers 3 different dog wellness plans as shown:
Dog Wellness Plan
Annual Cost
Services Included
Starter Plan
$285
– Four wellness exams
– Core vaccines (rabies, Da2PP)
– Parasite treatment
– Fecal parasite check
– Heartworm test
Mini Plan
$245
– Three wellness exams
– Parasite treatment
– Fecal parasite check
– Heartworm test
– Basic blood work
Full Plan
$285
– Three wellness exams
– Core vaccines (rabies, Da2PP)
– Parasite treatment
– Fecal parasite check
– Heartworm test
– Basic blood work
A 20% discount is given on 3 items for all plans.
Dog wellness plans can be purchased as standalone plans or as add-ons to pet health insurance policies. Some dog wellness plans can be partial and others comprehensive.
Some vet hospitals offer wellness plans that include the cost of chronic disease treatment like diabetes. For example, the Banfield Pet Hospital, with branches in Cambridge, Salem, and Paramus, has 3 different dog wellness plans, and one covers dogs with chronic conditions:
Active Care Plan – For dogs without additional dental needs.
Active Care Plus Plan – For dogs that need additional dental care.
Special Care Plan – For dogs of all ages with chronic conditions and those that need further testing.
Of course, a dog wellness plan that puts into account chronic conditions will cost more than a general wellness plan. However, the cost is less than paying for dog care every time you visit the vet.
It is important to research and compare dog wellness plan rates in order to determine what works best for your diabetic dog. Comparing dog wellness plans can be done using online pet insurance quote comparison tools such as PetInsuranceQuotes.com by Petco.
Buy a Comprehensive Dog Insurance Cover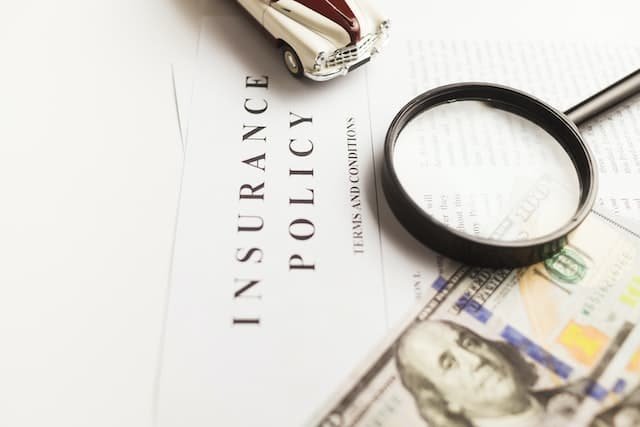 Because a dog wellness plan is a partial dog insurance policy, a comprehensive dog insurance policy can be more beneficial. Insurance policies cover your dog's veterinary care bills for ongoing medical conditions like diabetes. You can choose from two different insurance policies:
Lifetime Policies – These cover your pet's veterinary costs for life as long as you faithfully pay the annual premiums.
Maximum Benefit Policies – These cover the cost of treating your dog for ongoing health conditions up to a specified cost limit. Once the limit is reached, you cannot claim additional cover for treatment.
While lifetime and maximum insurance policies can be costly, they will save you plenty of money if your dog has to be hospitalized or treated for a diabetes emergency such as Diabetes Ketoacidosis (DKA).
For example, treatment for DKA is priced at $1500 – $2500 in the earlier mentioned Affordable Animal Hospital, Orange. There's no doubt that paying such an amount in small monthly contributions is easier than in a single lump sum.
Do Blood Glucose Curves at Home
Blood glucose curves are important in tracking your dog's diabetes management and adjusting the dosage when needed. It is recommended that you do a blood glucose curve every 4 months, which makes for 3 times a year.
A blood glucose curve entails sampling your dog's blood every 60-120 minutes for a period of 12-24 hours. That means 6 to 12 times. This will determine if your dog's blood glucose levels are consistently around the recommended 100-250 mg/dL.
Although you might need to consult a vet to interpret your dog's glucose curve, doing the test at home will be less expensive, considering that you'll use test items like test strips and lancets already purchased in bulk.
Doing the test at the vet's can be costly because your dog will need to be admitted at least for a day. Besides, each blood test comes with a cost.
To give you an example of the high cost of a blood glucose curve at a vet clinic, the Affordable Animal Hospital, Orange prices the glucose curve at $250. Using 6/12 test strips and lancets to do the glucose curve at home will certainly not amount to that much, even if you had to pay your dog's vet consultation to interpret the results.
Don't Buy Dog Diabetes Meds from the Vet
While buying insulin from your diabetic dog's vet is convenient, it will certainly come with an extra cost.
Most vets markup their meds, which can go up to 100% or more in profits. In addition, vets also charge a dispensing fee.
Compare your vet's prices with online costs and go for what charges you less. Consider that buying online comes with a shipping cost that could go up due to packaging meant to keep the insulin cold. Nonetheless, buying online could still come with a lower charge if you do your research correctly. We'll tell you how to do that in the next section.
Compare Online Prices for Diabetic Dog Meds
There are numerous online pet meds sellers. That comes with an advantage for pet owners because they can compare prices and go for what costs less without compromising their pet's health.
We randomly searched prices for the 10ml Vetsulin U-40 bottle and found quite a difference in price between 3 online pharmacies.
As noticed, there's a $6.40 difference between the highest and lowest Vetsulin price. Being a monthly purchase, that would account for about $76.80 in price difference every year. Note, though, that online prices for pet meds change frequently.
Concluding Thought
Diabetic dog treatment can be costly, which could put a financial strain on the dog's owner. To save yourself such strain, it is crucial to know and apply dog diabetes treatment choices that help you save money.
Buying a dog insurance plan, doing glucose curves at home, and buying from cheaper online pharmacies as opposed to the vet clinic can help you save.
Remember, though, that the best way to save on dog treatment costs is to keep your pet healthy, and that also applies to keeping your dog free of diabetes.